About OOIR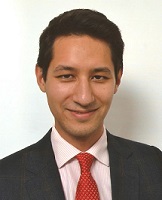 Andreas Pacher
OOIR was initiated and is operated (privately) by Andreas Pacher. He is based in Vienna, Austria.
He works at the TU Wien Library in the Department of Scientometrics.
He also conducts doctoral research at the Diplomatic Academy of Vienna (Vienna School of International Studies).
His e-mail address is ap@ooir.org (or use this contact form to send a message).
He is on ORCiD.
Peer-reviewed publications
Books (Non-Refereed)
Theresianumgasse 31. Die Apostolische Nuntiatur in Wien. With a foreword by H. E. Archbishop Peter Stephan Zurbriggen. Vienna.