About OOIR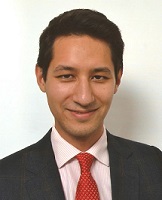 Andreas Pacher
OOIR was initiated and is operated by Andreas Pacher. He is based in Vienna, Austria.
His e-mail address is ap@ooir.org (or use this contact form).
He is on ORCiD and on ResearchGate.
Peer-reviewed publications
Books (Non-Refereed)
Theresianumgasse 31. Die Apostolische Nuntiatur in Wien. With a foreword by H. E. Archbishop Peter Stephan Zurbriggen. Vienna.