About the Observatory of International Relations
OOIR lists the latest articles from 217 Political Science and International Relations journals to fulfill multiple purposes:
1. Research Discovery: Help scholars stay up-to-date with the latest contents of political research;

2. Scholarly Communication: Make the frontiers of political science scholarship discoverable to a general public;

3. Research Waste Reduction: Pluralize the discipline by directing attention to articles which may otherwise be overlooked;

4. Research Evaluation: Raise awareness on journal-level scientometrics.
Which Journals?
The selection of journals is based on Web of Science's categories of Political Science and International Relations. Note the following abbreviations:

IR = International Relations
PS = Political Science
Since when?
Journal-tracking started on 15. August 2018. Articles published before that day are not listed here.
How?
OOIR retrieves the relevant data on scholarly articles every two hours from the journals' RSS feeds; as a consequence, journals which do not provide such machine-readable feeds are not included – this concerns 30 journals as of August 2018. (Many thanks to all journals that have estbalished new RSS feeds after OOIR made them aware of this possibility!)
What data?
Other than basic information about the papers (journal, title, date, and link), we also obtain relevant data from Altmetric (Altscore, number of people who tweeted about the article etc.) and CrossRef (online-publication date, print-publication date, number of references). Author data are left out because many RSS feeds do not offer such metadata in their RSS feeds (yet). To enhance discoverability and transparency, OOIR would advise editors and publishers to provide RSS feeds with so-called Dublin Core Metadata and PRISM Specifications.
Contact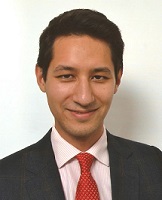 OOIR was initiated by Andreas Pacher and is based in Vienna, Austria. He studied Law at the University of Vienna and International Relations in Paris (SciencesPo) and Shanghai (Fudan University). You can find him on ResearchGate, on ORCiD, or contact him via ap at ooir dot org. Questions, comments and feedback are very welcome!