List of Journals
The category 'Communication' comprises 94 journals.
The choice of journals is based on Web of Science 's SSCI (Social Science Citations Index).
Note:
• The column Rank refers to the ranking accorded to the journal by Web of Science based on the 2-year Journal Impact Factor 2021 (released in mid-2022).
• Journals listed in pale letters do not deposit scholarly metadata at CrossRef. As a consequence, OOIR cannot track their latest papers.
• The logo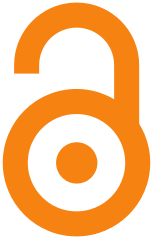 denotes fully Open Access journals.