Eating Placenta; Geography's Volumetric Turn; and the Thai Army's Wealth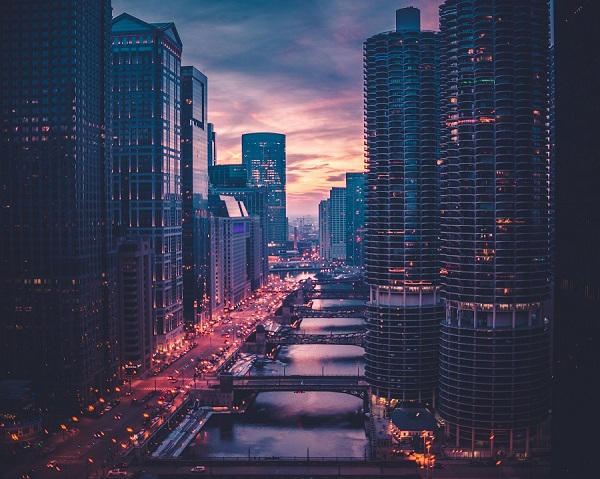 Image credit: maxwbender (Unsplash)
A weekly briefing of trending (and less trending) papers across the social sciences, 29 July - 4 August 2019.
Political Science
Trending: Supply chain networks are simply the outgrowth of economic market efficiency, right? A new paper offers a counterargument and interprets economic networks as "weaponized interdependence" which states use for coercive purposes, as illustrated by recent tensions between Japan and South Korea regarding the trade of chemicals. The paper appeared in International Security.
And: Clean air becomes a politically salient issue only as soon as countries grow rich, according to a paper in Review of Policy Research.
Sociology
Trending: How do young people engage with "sexting"? Interpreting this topic from a sexual risk-viewpoint may not necessarily be fruitful. Researchers collected data among 37 young undergraduate men in Melbourne to understand positive dispositions behind the everyday practice of sexting.
Another trending paper traces the lives of poor asylum seekers in the UK, arguing that their social settings in poverty offer an apt ground for researching and theorising the "everyday postcolonial". Both papers appeared in the journal Sociology.
And: What is behind the increase in placenta consumption? How relevant are cultural notions of nutrition and disgust in this context? The (re-)commodification of an otherwise wasted human organ is explored in Food, Culture & Society.
Geography
Trending: When countries do something favorable to Russia, is it a sign of "Russian influence"? Think tank reports may depict it like that, which then influences popular thinking about geopolitics. A trending research this week, however, untangles the nuances of "Russian influence" using the case of Kazakhstan. It finds that there are active and passive as well as endogeneous and exogeneous vectors in "Russian influence", thus putting forth a more complicated picture than a simplistic tnotionerm may suggest. This paper appeared in Eurasian Geography and Economics
And: The nascent "volumetric turn" sparks a research agenda on how urban space is constituted by arrangements vertically above, and subterraneanly below, a city's surface, as published in Progress in Human Geography.
History
Trending: Having collected a micro-dataset of over 11,000 officers during the Spanish Civil War (1936-9), this week's trending History paper analyzed the political economy of army rebellion in a case of non-consolidated democracy. Officers who benefitted more from military reforms in the early 1930s, and those who received more rapid promotion during the months before the Civil War were more likely to remain loyal to the government during the war's outbreak in 1936. The paper appeared in the Economy History Review.
And: At a time when elites caricatured "the people" as an ignorant mass whose main task was to be obedient, who would speak for them? A paper in Past & Present finds evidence for the rhetorical use of "public opinion" to obtain legitimacy in early modern England.
Law
Trending: High-stake oral arguments in Supreme Courts can greatly influence public policy. However, as in every dialogic setting, they are infested by conversational (and gendered) power dynamics. A new paper in Justice System Journal finds that at the U.S. Supreme Court, women justices are interrupted more often than their male counterparts. Moreover, when interrupted by men justices, the women's total word count is lower than when they are interrupted by other women justices. All in all, this research suggests that the women's ability to achieve their argumentative goals is compromised.
And: Is the defendant who previosuly committed crime more likely to reoffend, and if so, is it not an evidence of "bad character" which should lead to further conviction? A researcher discusses this profound tragedy in Legal Studies.
Communication
Trending: An experiment with 650 individuals finds that scientific jargon-use impairs individuals' ability to process information. The researchers highlight potentially grave social consequences, such as lower support for the adoption of new technologies, in Public Understanding of Science.
And: Can we identify specific characteristics of untrustworthy news items? Deceptive articles often user longer direct quotations, present more stereotypically, are more frequently secondary definers, and contain more self-references than non-fictitious articles. This research appeared in Journalism Practice.
Area Studies
Trending: When 143 generals of the Royal Armed Thai Forces entered the Thai parliament after the military coup in 2014, one of their duties was to declare their assets to the anti-corruption commission. An analysis of these declarations finds a considerable wealth among the generals. Researchers argue that this accumulation of wealth was only possible through a political structure of fear, which hindered an effective scrutiny of the military. This paper was published in the Journal of Contemporary Asia.
And: Why has nation-building been so successful in Transnistria, despite non-recognition and ethnic diversity? A paper in Nationalities Papers sheds light.