Journals' Acceptance and Submission Rates; and: Misunderstanding Pre-Prints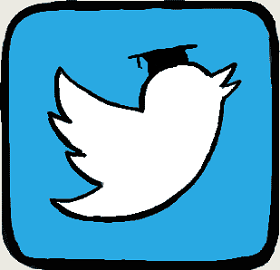 Tweets from the Journal of Politics and American Sociology Review shed light on editorial workload; and: how peer-reviewers may react if they find your pre-print.
Much of academic discussions occur on Twitter, but only ca. 2% of academics use that platform. So, to prevent you from missing something vital, here's a new blog series that will regularly compile posts from #AcademicTwitter.
Let's start with American Sociological Review disclosing that its acceptance rate in 2018 was just over 6%.
Some stats from 2018:

N. of submissions: 722
Desk rejections: 190
Raw turnaround time: 5.2 weeks
Turnaround time on papers sent out for review: 7.2 weeks
N. of R&Rs given: 48
Hit rate on R&Rs: 79.5%
Acceptance rate: 6.1% https://t.co/IlDZWhsPsE

— ASR (@asr_journal) June 15, 2019
If you think that ASR's acceptance rate is discouraging, look at the number of submissions at Journal of Politics.
Some data on new submissions to the JOP:

2009: 709
2010: 717
2011: 787
2012: 891
2013: 994
2014: 891
2015: 1157 (first Field Editor Team in place)
2016: 1212 (first allowing Short Articles submissions)
2017: 1260
2018: 1251
2019: 1358 (projected)

— Journal of Politics (@The_JOP) July 20, 2019
The costs of climate change? USD 32 per paper.
3 important climate change papers came out this week: https://t.co/gdzRMvWIFw https://t.co/NW42gowbeR https://t.co/D7RzNu72TZ
All 3 are paywalled, PDFs cost USD32 apiece @nature
Most of the research is done in Switzerland, with rich funders
Why are they not open access? @snsf_ch

— Jeroen Bosman (@jeroenbosman) July 27, 2019
Perhaps the papers could be shared freely, e.g. via so-called Green Open Access licenses (if you are unsure about the self-archiving rights regarding your own published papers, just type in the journal title in SHERPA/RoMEO). But don't expect that researchers do that –
This is telling from @disseminOA: around 2/3 of papers that researchers could freely share online (some 40 million) are NOT shared by them for one reason or another. https://t.co/kOBKNNFzGW pic.twitter.com/BqxxE2HUIG

— Jon Tennant (@Protohedgehog) June 17, 2019
One way to make research freely available would be via pre-print repositories such as arXiv; but beware: Anonymous peer-reviewers may not understand the concept of pre-prints.
Wow, this is a new one for me. A 2nd referee on a paper (https://t.co/eQ5CowFZAj) submitted to @AAS_Publishing over 8 months ago wants the paper rejected because it was posted to @arxiv pic.twitter.com/9bvALVvr30

— Adrian Price-Whelan (@adrianprw) July 31, 2019