Post-Dalai Lama; Airbnb Fuels Housing Crisis; and Mapping Epidemics in 1898 Indochina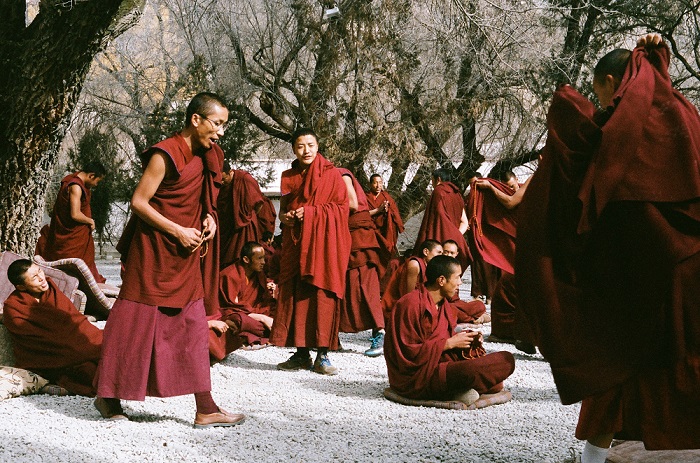 Image credit: Will Pagel (Unsplash)
Social science research highlights in the week from 15 July to 21 July 2019.
Political Science
A NGO-led initiative, called the "Aid Transparency Index", only needed a few years to deeply impact the behaviour of states. A new paper in International Organization draws from more than 150 key informants to uncover the causal pathways from the Aid Transparency Index towards donors' and elites' behaviours, shedding light on how Global Performance Indicators exercise influence in world politics.
As the succession of the 14th Dalai Lama looms, an article in Survival looked at the spiritual dimension of 'reincarnation politics' within Sino-Indian relations. The ageing monk not only "continues to be revered as a living god by millions of Tibetans and Buddhists around the world", but his fate also radiates to hardcore territorial politics between China and India.
Sociology
What is the purpose of integrating refugees into national education systems? While documents and informants envision better futures for refugees with economic opportunities and social belonging, researchers who observed 14 refugee-hosting states found that refugees have only tenuous access to such resources. The paper appeared in the journal Sociology of Education.
And: Israeli soldiers employ social media to express everyday frustrations about military life alongside positive comments on their joint rite of passage, a paper in Armed Forces & Society argues.
Geography
Airbnb creates capitalist incentives to pursue greater rental profits to the detriment of local tenants, according to a paper in Urban Geography. Platform economy does not live up to the narrative of 'sharing', but rather leads to greater gentrification and financialization of housing.
Another paper analysed how the media in 45 countries and territories frame climate change. Wealthier nations focus on the scientific and domestic sides of climate change, while poorer countries tend to underline international politics and natural impacts, at least according to a finding in Global Environmental Change.
History
A 'Western' laboratory in Nha Trang (French Indochina) leaked microbes to its environment in 1898, causing an epidemic outbreak. Four maps that visualized the epidemic development were then created by the laboratory's Alexandre Yersin. A paper now published in Social History of Medicine traces how the changes between each map symbolically distances the 'colonial' laboratory from the plague.
An analysis of Russian imperial court cases from the 1910s (in the Journal of Social History) demonstrates how anti-prostitution laws were enforced in the Russian empire's Estonian provinces.
Law
Almost 800 police officers participated in a survey on concerns with appearing racist. The study in Law and Human Behavior found that such a concern is positively linked to an increased support for coercive policing, which has the potential to further erode public trust.
Recent "memory laws" in Ukraine and Russia have banned symbols of totalitarian regimes. Rather than democracies defending themselves against extremist ideologies, a paper in Human Rights Law Review argues that the laws are employed to fuel 'memory wars', and that they likely violate fundamental rights such as the freedom of speech.
Communication
Are freelance media workers part of a class of workers who should collectively protect their rights, or are they individual businesses? A paper in New Media & Society sheds light on this contradictory "e-lance" ideology.
And: Metaphorical images support the emergence of abstract concepts through cognitive-affective (non-verbal) mechanisms, namely metonymies, according to a paper in Language & Communication.
Area Studies
Does Africa have a dystopian vision of China? Is Chinese intrusion inevitably linked to neocolonialism and exploitation? Such motives are present in contemporary southern African fiction, but the literary works also approach China as a potential friend. A paper in Journal of Southern African Studies argues that "southern Africa can benefit from approaching China as both friend and enemy".
Similar contradictions were found with regard to Beijing's North Korea policy, where it seems unclear whether North Korea is an ally to China, a neighbourly friend, or just a geopolitical buffer zone – nevertheless, what unifies all debates, according to a paper in the Journal of Contemporary China, is that the strategic underpinnings are contradictory and inconsistent.
Article Title of the Week
"Low wages? Just borrow and carry on consuming" (a book review in The Political Quarterly).