List of Journals
The category 'All Categories' comprises 818 journals.
The choice of journals is based on Web of Science 's SSCI (Social Science Citations Index).
Note:
• Journals listed in pale letters do not deposit scholarly metadata at CrossRef. As a consequence, OOIR cannot track their latest papers.
• The logo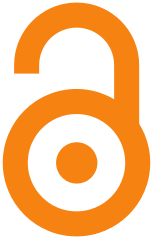 denotes fully Open Access journals.
| Journal | Publisher | Since |
| --- | --- | --- |
| Acta Histriae | Historical Society of Southern Primorska of Koper | 1993 |
| Acta Politica | Springer | 1996 |
| Acta Sociologica | SAGE | 1955 |
| Administrative Law Review | American University Washington College of Law | 1948 |
| Africa | Cambridge University Press | 1928 |
| Africa Spectrum | GIGA German Institute of Global and Area Studies | 1966 |
| African Affairs | Oxford University Press | 1901 |
| African and Asian Studies | Brill | 2002 |
| African Journalism Studies | Taylor & Francis | 1980 |
| African Studies | Taylor & Francis | 1921 |
| African Studies Review | Cambridge University Press | 1958 |
| Agricultural History | Agricultural History Society | 1927 |
| Agriculture and Human Values | Springer | 1984 |
| Alternatives | SAGE | 1975 |
| American Bankruptcy Law Journal | National Conference of Bankruptcy Judges. | 1926 |
| American Business Law Journal | Wiley | 1963 |
| American Criminal Law Review | Georgetown University Law Center | 1962 |
| American Historical Review | Oxford University Press | 1895 |
| American Journal of Comparative Law | Oxford University Press | 1952 |
| American Journal of Cultural Sociology | Springer | 2013 |
| American Journal of Economics and Sociology | Wiley | 1941 |
| American Journal of International Law | Cambridge University Press | 1907 |
| American Journal of Law & Medicine | SAGE | 1975 |
| American Journal of Political Science | Wiley | 1956 |
| American Journal of Sociology | University of Chicago Press | 1895 |
| American Law and Economics Review | Oxford University Press | 1999 |
| American Political Science Review | Cambridge University Press | 1906 |
| American Politics Research | SAGE | 1973 |
| American Sociological Review | SAGE | 1936 |
| Americas | Cambridge University Press | 1945 |
| Annals of Regional Science | Springer | 1967 |
| Annals of the American Academy of Political and Social Science | SAGE | 1890 |
| Annals of the American Association of Geographers | Taylor & Francis | 1911 |
| Annals of Tourism Research | Elsevier | 1973 |
| Annual Review of Law and Social Science | Annual Reviews | 2005 |
| Annual Review of Political Science | Annual Reviews | 1998 |
| Annual Review of Sociology | Annual Reviews | 1975 |
| Anthrozoös | Taylor & Francis | 1987 |
| Antipode | Wiley | 1969 |
| Anuario De Psicologia Juridica | Elsevier | 1990 |
| Applied Geography | Elsevier | 1981 |
| Applied Spatial Analysis and Policy | Springer | 2008 |
| Area | Wiley | 1969 |
| Argumentation | Springer | 1987 |
| Armed Forces & Society | SAGE | 1974 |
| Artificial Intelligence and Law | Springer | 1992 |
| Asia & the Pacific Policy Studies | Wiley | 2014 |
| Asia Europe Journal | Springer | 2003 |
| Asia Pacific Law Review | Taylor & Francis | 1992 |
| Asia Pacific Viewpoint | Wiley | 1959 |
| Asian Journal of Communication | Taylor & Francis | 1990 |
| Asian Journal of Social Science | Brill | 1973 |
| Asian Journal of WTO & International Health Law and Policy | National Taiwan University Press | 2006 |
| Asian Perspective | Lynne Rienner | 1974 |
| Asian Studies Review | Taylor & Francis | 1977 |
| Asian Survey | University of Chicago Press | 1961 |
| Australian Geographer | Taylor & Francis | 1928 |
| Australian Journal of International Affairs | Taylor & Francis | 1947 |
| Australian Journal of Political Science | Taylor & Francis | 1966 |
| Australian Journal of Politics and History | Wiley | 1955 |
| Austrian History Yearbook | Cambridge University Press | 1965 |
| Austrian Journal of Political Science | Innsbruck University Press | 1972 |
| Ayer | Marcial Pons | 1990 |
| Behavioral Sciences & the Law | Wiley | 1983 |
| Berliner Journal für Soziologie | Springer | 1991 |
| Bilig | Ahmet Yesevi Universitesi | 1996 |
| Biodemography and Social Biology | Taylor & Francis | 1954 |
| BMGN: Low Countries Historical Review | Royal Netherlands Historical Society | 1877 |
| Body & Society | SAGE | 1995 |
| Boletín de la Asociación de Geógrafos Españoles | Association of Spanish Geographers | 1984 |
| Boston University Law Review | Boston University School of Law | 1921 |
| Britain and the World | Edinburgh University Press | 2009 |
| British Journal of Middle Eastern Studies | Taylor & Francis | 1974 |
| British Journal of Political Science | Cambridge University Press | 1971 |
| British Journal of Politics & International Relations | SAGE | 1999 |
| British Journal of Sociology | Wiley | 1950 |
| British Journal of Sociology of Education | Taylor & Francis | 1980 |
| British Politics | Springer | 2006 |
| Buffalo Law Review | University at Buffalo School of Law | 1951 |
| Bulletin of Indonesian Economic Studies | Taylor & Francis | 1965 |
| Bulletin of Latin American Research | Wiley | 1981 |
| Bulletin of the Atomic Scientists | Taylor & Francis | 1945 |
| California Law Review | University of California, Berkeley, School of Law | 1912 |
| Cambridge Journal of Regions, Economy and Society | Oxford University Press | 2008 |
| Cambridge Law Journal | Cambridge University Press | 1921 |
| Cambridge Review of International Affairs | Taylor & Francis | 1986 |
| Canadian Geographer | Wiley | 1950 |
| Canadian Historical Review | University of Toronto Press | 1897 |
| Canadian Journal of Political Science | Cambridge University Press | 1935 |
| Canadian Journal of Sociology | Canadian Journal of Sociology | 1975 |
| Canadian Review of Sociology | Wiley | 1964 |
| Cartographic Journal | Taylor & Francis | 1964 |
| Cartography and Geographic Information Science | Taylor & Francis | 1974 |
| Catholic University Law Review | The Catholic University of America Columbus School of Law | 1950 |
| Central Asian Survey | Taylor & Francis | 1982 |
| Central European History | Cambridge University Press | 1968 |
| Childrens Geographies | Taylor & Francis | 2003 |
| China Information | SAGE | 1986 |
| China Journal | University of Chicago Press | 1979 |
| China Perspectives | Open Edition | 1995 |
| China Quarterly | Cambridge University Press | 1960 |
| China Review | Chinese University Press | 2001 |
| China: An International Journal | Project MUSE | 2003 |
| Chinese Journal of Communication | Taylor & Francis | 2008 |
| Chinese Journal of International Law | Oxford University Press | 2002 |
| Chinese Journal of International Politics | Oxford University Press | 2006 |
| Chinese Sociological Review | Taylor & Francis | 1968 |
| Citizenship Studies | Taylor & Francis | 1997 |
| City & Community | Wiley | 2002 |
| Cliometrica | Springer | 2007 |
| Cold War History | Taylor & Francis | 2000 |
| Columbia Journal of Law and Social Problems | Columbia Law School | 1965 |
| Columbia Journal of Transnational Law | Columbia Univ | 1961 |
| Columbia Law Review | Columbia Law Review Association, Inc. | 1901 |
| Common Market Law Review | Kluwer | 1963 |
| Communication & Sport | SAGE | 2013 |
| Communication and Critical-Cultural Studies | Taylor & Francis | 2004 |
| Communication Culture & Critique | Oxford University Press | 2008 |
| Communication Methods & Measures | Taylor & Francis | 2007 |
| Communication Monographs | Taylor & Francis | 1934 |
| Communication Research | SAGE | 1974 |
| Communication Theory | Oxford University Press | 1991 |
| Communications | De Gruyter | 1975 |
| Communist and Post-Communist Studies | University of California Press | 1962 |
| Comparative European Politics | Springer | 2003 |
| Comparative Political Studies | SAGE | 1968 |
| Comparative Politics | City University of New York | 1950 |
| Comparative Studies in Society and History | Cambridge University Press | 1958 |
| Competition & Change | SAGE | 1995 |
| Computer Law & Security Review | Elsevier | 1985 |
| Computers, Environment and Urban Systems | Elsevier | 1980 |
| Comunicar | Grupo Comunicar Ediciones | 2008 |
| Conflict Management and Peace Science | SAGE | 1973 |
| Contemporary European History | Cambridge University Press | 1992 |
| Contemporary Pacific | University of Hawaii Press | 1989 |
| Contemporary Political Theory | Springer | 2002 |
| Contemporary Politics | Taylor & Francis | 1995 |
| Contemporary Security Policy | Taylor & Francis | 1980 |
| Contemporary Sociology | SAGE | 2004 |
| Contemporary Southeast Asia | Project MUSE | 1979 |
| Continuum | Taylor & Francis | 1987 |
| Contributions to Indian Sociology | SAGE | 1957 |
| Convergence | SAGE | 1995 |
| Convergencia | Convergencia Revista de Ciencias Sociales | 1993 |
| Cooperation and Conflict | SAGE | 1965 |
| Cornell Hospitality Quarterly | SAGE | 1960 |
| Cornell International Law Journal | Cornell | 1968 |
| Cornell Law Review | Cornell Law School | 1915 |
| Crime, Media, Culture | SAGE | 2005 |
| Critical Asian Studies | Taylor & Francis | 1968 |
| Critical Discourse Studies | Taylor & Francis | 2004 |
| Critical Policy Studies | Taylor & Francis | 2007 |
| Critical Review | Taylor & Francis | 1986 |
| Critical Sociology | SAGE | 1969 |
| Critical Studies in Media Communication | Taylor & Francis | 1984 |
| Cultural Geographies | SAGE | 1994 |
| Cultural Sociology | SAGE | 2007 |
| Culture & History Digital Journal | Revistas CSIC | 2012 |
| Current History | University of California Press | 1914 |
| Current Legal Problems | Oxford University Press | 1948 |
| Current Sociology | SAGE | 1952 |
| Cyberpsychology | MUNI (Masaryk University) | 2007 |
| Czech Sociological Review | Institute of Sociology of the Academy of Sciences of the Czech Republic | 1964 |
| Democratization | Taylor & Francis | 1994 |
| Denver Law Review | Denver Law Review | 1923 |
| Déviance et société | Médecine & Hygiène | 1977 |
| Deviant Behavior | Taylor & Francis | 1979 |
| Dialogues in Human Geography | SAGE | 2011 |
| Digital Journalism | Taylor & Francis | 2013 |
| Diplomacy & Statecraft | Taylor & Francis | 1990 |
| Diplomatic History | Oxford University Press | 1977 |
| Discourse & Communication | SAGE | 2007 |
| Discourse & Society | SAGE | 1990 |
| Discourse Studies | SAGE | 1999 |
| Discourse, Context & Media | Elsevier | 2012 |
| Dissent | Project MUSE | 1954 |
| Društvena istraživanja | Institute of Social Sciences lvo Pilar | 1996 |
| Du Bois Review | Cambridge University Press | 2004 |
| Duke Law Journal | Duke University School of Law | 1951 |
| Dutch Crossing | Taylor & Francis | 1977 |
| East Asian Science, Technology & Society | Duke University Press | 2007 |
| East European Politics and Societies | SAGE | 1986 |
| Eastern European Countryside | De Gruyter | 1994 |
| Ecology Law Quarterly | UC Berkeley School of Law | 1971 |
| Economic and Social Review | Economic and Social Studies | 1969 |
| Economic Development and Cultural Change | University of Chicago Press | 1952 |
| Economic Geography | Taylor & Francis | 1925 |
| Economic History Review | Wiley | 1927 |
| Economics & Politics | Wiley | 1989 |
| Economy and Society | Taylor & Francis | 1972 |
| Electoral Studies | Elsevier | 1982 |
| Emerging Markets Finance and Trade | Taylor & Francis | 1965 |
| Emotion, Space and Society | Elsevier | 2008 |
| English Historical Review | Oxford University Press | 1886 |
| Environment and History | White Horse Press | 1995 |
| Environment and Planning A | SAGE | 1969 |
| Environment and Planning B | SAGE | 1974 |
| Environment and Planning C | SAGE | 1983 |
| Environment and Planning D | SAGE | 1983 |
| Environmental Communication | Taylor & Francis | 2007 |
| Environmental History | Oxford University Press | 1996 |
| Environmental Politics | Taylor & Francis | 1992 |
| Erde | Geographical Society of Berlin | 1833 |
| Erdkunde | Uni Bonn | 1947 |
| Estudios Atacameños | Scielo | 1973 |
| Ethics & Global Politics | Taylor & Francis | 2008 |
| Ethics & International Affairs | Cambridge University Press | 1958 |
| Ethnic and Racial Studies | Taylor & Francis | 1978 |
| Ethnography | SAGE | 2000 |
| Ethnohistory | Duke University Press | 1954 |
| Eurasian Geography and Economics | Taylor & Francis | 1960 |
| Europe-Asia Studies | Taylor & Francis | 1949 |
| European Business Organization Law Review | Springer | 2000 |
| European Constitutional Law Review | Cambridge University Press | 2005 |
| European History Quarterly | SAGE | 1971 |
| European Journal of Communication | SAGE | 1986 |
| European Journal of International Law | Oxford University Press | 1990 |
| European Journal of International Relations | SAGE | 1995 |
| European Journal of Law and Economics | Springer | 1994 |
| European Journal of Migration and Law | Brill | 1999 |
| European Journal of Political Economy | Elsevier | 1985 |
| European Journal of Political Research | Wiley | 1973 |
| European Journal of Psychology Applied to Legal Context | Spanish Society of Forensic Psychology | 2009 |
| European Journal of Social Theory | SAGE | 1998 |
| European Journal of Sociology | Cambridge University Press | 1960 |
| European Law Journal | Wiley | 1995 |
| European Law Review | Sweet & Maxwell | 0 |
| European Planning Studies | Taylor & Francis | 1993 |
| European Political Science | Springer | 2001 |
| European Political Science Review | Cambridge University Press | 2009 |
| European Review | Cambridge University Press | 1993 |
| European Security | Taylor & Francis | 1992 |
| European Societies | Taylor & Francis | 1999 |
| European Sociological Review | Oxford University Press | 1985 |
| European Union Politics | SAGE | 2000 |
| Feminist Legal Studies | Springer | 1993 |
| Feminist Media Studies | Taylor & Francis | 2001 |
| Filosofija-Sociologija | Lithuanian Academy of Sciences | 2001 |
| Food and Drug Law Journal | Food and Drug Law Institute | 1946 |
| Food, Culture & Society | Taylor & Francis | 1996 |
| Fordham Law Review | Fordham Law School | 1914 |
| Foreign Affairs | CFR | 1922 |
| Foreign Policy Analysis | Oxford University Press | 2005 |
| Forum | DeGruyter | 2003 |
| French History | Oxford University Press | 1987 |
| Games and Culture | SAGE | 2006 |
| Gender & History | Wiley | 1989 |
| Gender & Society | SAGE | 1987 |
| Gender, Place & Culture | Taylor & Francis | 1994 |
| Geodetski Vestnik | Association of Surveyors of Slovenia | 1966 |
| Geoforum | Elsevier | 1970 |
| Geografie | Czech Geographic Society | 1895 |
| Geografisk Tidsskrift | Taylor & Francis | 1900 |
| Geografiska Annaler | Taylor & Francis | 1919 |
| Geographical Analysis | Wiley | 1969 |
| Geographical Journal | Wiley | 1893 |
| Geographical Research | Wiley | 1963 |
| Geographical Review | Wiley | 1910 |
| Geography | Geographical Association | 1901 |
| Geography Compass | Wiley | 2007 |
| Geopolitics | Taylor & Francis | 1996 |
| George Washington Law Review | George Washington University Law School | 1932 |
| Georgetown Law Journal | Georgetown University Law Center | 1912 |
| German History | Oxford University Press | 1984 |
| German Politics | Taylor & Francis | 1992 |
| German Studies Review | Project MUSE | 1978 |
| Global Environmental Change | Elsevier | 1990 |
| Global Environmental Politics | MIT | 2001 |
| Global Governance | Lynne Rienner | 2004 |
| Global Networks | Wiley | 2001 |
| Global Policy | Wiley | 2010 |
| Globalizations | Taylor & Francis | 2004 |
| Governance | Wiley | 1988 |
| Government and Opposition | Cambridge University Press | 1965 |
| Hague Journal on the Rule of Law | Springer | 2009 |
| Harvard Environmental Law Review | Harvard Law School | 1976 |
| Harvard Journal of Law & Public Policy | Harvard Society for Law & Public Policy, Inc. | 1978 |
| Harvard Law Review | Harvard Law Review Association | 1887 |
| Hastings Law Journal | University of California, Hastings College of the Law | 1949 |
| Health Communication | Taylor & Francis | 1989 |
| Health Sociology Review | Taylor & Francis | 1991 |
| Hispanic American Historical Review | Duke University Press | 1918 |
| Historia Agraria | Universidad de Murcia | 1991 |
| Historia Critica | Universidad de los Andes | 1989 |
| Historia y Politica | Centro Estudios Politicos Constitucionales | 1999 |
| Historical Journal | Cambridge University Press | 1923 |
| Historical Materialism | Brill | 1997 |
| Historical Methods | Taylor & Francis | 1967 |
| Historical Social Research | Leibniz Institute for Social Sciences | 1976 |
| History and Anthropology | Taylor & Francis | 1984 |
| History and Theory | Wiley | 1960 |
| History Workshop Journal | Oxford University Press | 1976 |
| Hong Kong Law Journal | University of Hong Kong | 1971 |
| Human Communication Research | Oxford University Press | 1974 |
| Human Ecology | Springer | 1973 |
| Human Ecology Review | Australian National University Press | 1993 |
| Human Rights Law Review | Oxford University Press | 1967 |
| Human Rights Quarterly | Project MUSE | 1982 |
| Human Studies | Springer | 1978 |
| ICSID Review | Oxford University Press | 1986 |
| IDS Bulletin | Institute of Development Studies | 1968 |
| IEEE Transactions on Professional Communication | IEEE | 1957 |
| Imago Mundi | Taylor & Francis | 1935 |
| Independent Review | Independent Inst | 1996 |
| India Review | Taylor & Francis | 2002 |
| Indian Economic & Social History Review | SAGE | 1963 |
| Indiana Law Journal | Indiana University Maurer School of Law | 1925 |
| Industrial Law Journal | Oxford University Press | 1972 |
| Information & Culture | University of Texas Press | 1966 |
| Information Society | Taylor & Francis | 1981 |
| Information, Communication & Society | Taylor & Francis | 1998 |
| Innovation | Taylor & Francis | 1988 |
| Intelligence and National Security | Taylor & Francis | 1986 |
| Interaction Studies | John Benjamins Publishing Company | 2000 |
| Internasjonal Politikk | NOASP | 1942 |
| International & Comparative Law Quarterly | Cambridge University Press | 1952 |
| International Affairs | Oxford University Press | 1922 |
| International Communication Gazette | SAGE | 1955 |
| International Data Privacy Law | Ofxford University Press | 2011 |
| International Environmental Agreements | Springer | 2001 |
| International Feminist Journal of Politics | Taylor & Francis | 1999 |
| International Insolvency Review | Wiley | 1990 |
| International Interactions | Taylor & Francis | 1974 |
| International Journal | SAGE | 1946 |
| International Journal of Advertising | Taylor & Francis | 1982 |
| International Journal of Business Communication | SAGE | 1973 |
| International Journal of Communication | USC Annenberg Press | 2007 |
| International Journal of Comparative Sociology | SAGE | 1960 |
| International Journal of Conflict and Violence | Uni Bielefeld | 2007 |
| International Journal of Conflict Management | Emerald | 1990 |
| International Journal of Constitutional Law | Oxford University Press | 2003 |
| International Journal of Geographical Information Science | Taylor & Francis | 1997 |
| International Journal of Human Rights | Taylor & Francis | 1997 |
| International Journal of Intercultural Relations | Elsevier | 1977 |
| International Journal of Law and Psychiatry | Elsevier | 1978 |
| International Journal of Law, Crime and Justice | Elsevier | 1973 |
| International Journal of Law, Policy and the Family | Oxford University Press | 1987 |
| International Journal of Marine and Coastal Law | Brill | 1985 |
| International Journal of Middle East Studies | Cambridge University Press | 1970 |
| International Journal of Mobile Communications | Inderscience | 2003 |
| International Journal of Press/Politics | SAGE | 1996 |
| International Journal of Public Opinion Research | Oxford University Press | 1989 |
| International Journal of the History of Sport | Taylor & Francis | 1984 |
| International Journal of Transitional Justice | Oxford University Press | 2007 |
| International Journal of Urban and Regional Research | Wiley | 1977 |
| International Labor and Working-Class History | Cambridge University Press | 1972 |
| International Organization | Cambridge University Press | 1947 |
| International Peacekeeping | Taylor & Francis | 1994 |
| International Political Science Review | SAGE | 1980 |
| International Political Sociology | Oxford University Press | 2007 |
| International Politics | Springer | 1964 |
| International Relations | SAGE | 1957 |
| International Relations of the Asia-Pacific | Oxford University Press | 2001 |
| International Review for the Sociology of Sport | SAGE | 1966 |
| International Review of Law and Economics | Elsevier | 1981 |
| International Review of Social History | Cambridge University Press | 1936 |
| International Review of the Red Cross | Cambridge University Press | 1869 |
| International Security | MIT | 1976 |
| International Sociology | SAGE | 1986 |
| International Studies Perspectives | Oxford University Press | 2000 |
| International Studies Quarterly | Oxford University Press | 1957 |
| International Studies Review | Oxford University Press | 1994 |
| International Theory | Cambridge University Press | 2009 |
| Interventions | Taylor & Francis | 1998 |
| Iowa Law Review | University of Iowa College of Law | 1915 |
| Iranian Studies | Taylor & Francis | 1967 |
| Irish Political Studies | Taylor & Francis | 1986 |
| Island Studies Journal | University of Prince Edward Island | 2010 |
| Israel Affairs | Taylor & Francis | 1994 |
| Issues in Law & Medicine | National Legal Center for the Medically Dependent & Disabled | 1985 |
| Itinerario | Cambridge University Press | 1977 |
| Japanese Journal of Political Science | Cambridge University Press | 2000 |
| Javnost | Taylor & Francis | 1994 |
| JCMS: Journal of Common Market Studies | Wiley | 1962 |
| Journal for the Scientific Study of Religion | Wiley | 1961 |
| Journal of Advertising | Taylor & Francis | 1972 |
| Journal of Advertising Research | WARC | 1960 |
| Journal of African History | Cambridge University Press | 1960 |
| Journal of African Law | Cambridge University Press | 1957 |
| Journal of African Media Studies | Intellect | 2009 |
| Journal of American History | Oxford University Press | 1914 |
| Journal of Applied Communication Research | Taylor & Francis | 1973 |
| Journal of Asian and African Studies | SAGE | 1965 |
| Journal of Asian Public Policy | Taylor & Francis | 2008 |
| Journal of Asian Studies | Cambridge University Press | 1941 |
| Journal of Australian Political Economy | Australian Political Economy Movement | 1977 |
| Journal of Australian Studies | Taylor & Francis | 1977 |
| Journal of Balkan and Near Eastern Studies | Taylor & Francis | 1999 |
| Journal of Baltic Studies | Taylor & Francis | 1970 |
| Journal of British Studies | Cambridge University Press | 1961 |
| Journal of Broadcasting & Electronic Media | Taylor & Francis | 1957 |
| Journal of Business and Technical Communication | SAGE | 1987 |
| Journal of Children and Media | Taylor & Francis | 2007 |
| Journal of Chinese Governance | Taylor & Francis | 2016 |
| Journal of Chinese Political Science | Springer | 1995 |
| Journal of Cold War Studies | MIT | 1999 |
| Journal of Communication | Oxford University Press | 1951 |
| Journal of Competition Law & Economics | Oxford University Press | 2005 |
| Journal of Computer-Mediated Communication | Oxford University Press | 1995 |
| Journal of Conflict Resolution | SAGE | 1957 |
| Journal of Consumer Culture | SAGE | 2001 |
| Journal of Contemporary Asia | Taylor & Francis | 1970 |
| Journal of Contemporary China | Taylor & Francis | 1992 |
| Journal of Contemporary Ethnography | SAGE | 1972 |
| Journal of Contemporary European Studies | Taylor & Francis | 1980 |
| Journal of Contemporary History | SAGE | 1966 |
| Journal of Corporate Law Studies | Taylor & Francis | 2011 |
| Journal of Criminal Law & Criminology | Northwestern University School of Law | 1910 |
| Journal of Cultural Economy | Taylor & Francis | 2008 |
| Journal of Democracy | Project MUSE | 1990 |
| Journal of Early Modern History | Brill | 1997 |
| Journal of Eastern African Studies | Taylor & Francis | 2007 |
| Journal of Economic Geography | Oxford University Press | 2001 |
| Journal of Economic History | Cambridge University Press | 1941 |
| Journal of Empirical Legal Studies | Wiley | 2004 |
| Journal of Environmental Law | Oxford University Press | 1989 |
| Journal of European Integration | Taylor & Francis | 1977 |
| Journal of European Public Policy | Taylor & Francis | 1994 |
| Journal of Family History | SAGE | 1976 |
| Journal of Geographical Systems | Springer | 1999 |
| Journal of Geography | Taylor & Francis | 1902 |
| Journal of Geography in Higher Education | Taylor & Francis | 1977 |
| Journal of Global History | Cambridge University Press | 2006 |
| Journal of Health and Social Behavior | SAGE | 1960 |
| Journal of Health Communication | Taylor & Francis | 1996 |
| Journal of Historical Geography | Elsevier | 1975 |
| Journal of Historical Sociology | Wiley | 1988 |
| Journal of Human Rights | Taylor & Francis | 2002 |
| Journal of Immigrant & Refugee Studies | Taylor & Francis | 2002 |
| Journal of Information Technology & Politics | Taylor & Francis | 2004 |
| Journal of Interdisciplinary History | MIT Press | 1969 |
| Journal of International Criminal Justice | Oxford University Press | 2003 |
| Journal of International Dispute Settlement | Oxford University Press | 2009 |
| Journal of International Economic Law | Oxford University Press | 1998 |
| Journal of International Relations and Development | Springer | 2004 |
| Journal of Intervention and Statebuilding | Taylor & Francis | 2007 |
| Journal of Israeli History | Taylor & Francis | 1980 |
| Journal of Japanese Studies | Project MUSE | 1974 |
| Journal of Language and Social Psychology | SAGE | 1982 |
| Journal of Latin American Studies | Cambridge University Press | 1961 |
| Journal of Law & Economics | University of Chicago Press | 1958 |
| Journal of Law and Society | Wiley | 1974 |
| Journal of Law and the Biosciences | Oxford University Press | 2014 |
| Journal of Law, Economics, and Organization | Oxford University Press | 1985 |
| Journal of Law, Medicine & Ethics | SAGE | 1981 |
| Journal of Legal Analysis | Oxford University Press | 2009 |
| Journal of Legal Medicine | Taylor & Francis | 1979 |
| Journal of Legal Studies | University of Chicago Press | 1972 |
| Journal of Leisure Research | Taylor & Francis | 1969 |
| Journal of Maps | Taylor & Francis | 2005 |
| Journal of Marriage and Family | Wiley | 1939 |
| Journal of Mathematical Sociology | Taylor & Francis | 1971 |
| Journal of Media Ethics | Taylor & Francis | 1985 |
| Journal of Media Psychology | Hogrefe | 1988 |
| Journal of Modern African Studies | Cambridge University Press | 1963 |
| Journal of Modern European History | SAGE | 2003 |
| Journal of Modern History | University of Chicago Press | 1929 |
| Journal of Modern Italian Studies | Taylor & Francis | 1995 |
| Journal of Palestine Studies | University of Chicago Press | 1971 |
| Journal of Peace Research | SAGE | 1964 |
| Journal of Policy History | Cambridge University Press | 1989 |
| Journal of Political Ideologies | Taylor & Francis | 1996 |
| Journal of Political Philosophy | Wiley | 1993 |
| Journal of Politics | University of Chicago Press | 1939 |
| Journal of Public Administration Research and Theory | Oxford University Press | 1991 |
| Journal of Public Policy | Cambridge University Press | 1981 |
| Journal of Public Relations Research | Taylor & Francis | 1989 |
| Journal of Rural Studies | Elsevier | 1985 |
| Journal of Social and Personal Relationships | SAGE | 1984 |
| Journal of Social History | Oxford University Press | 1967 |
| Journal of Sociology | SAGE | 1965 |
| Journal of Southeast Asian Studies | Cambridge University Press | 1960 |
| Journal of Southern African Studies | Taylor & Francis | 1975 |
| Journal of Sport and Social Issues | SAGE | 1977 |
| Journal of Strategic Studies | Taylor & Francis | 1978 |
| Journal of the American Academy of Psychiatry and the Law | American Academy of Psychiatry and the Law | 1973 |
| Journal of the Economic and Social History of the Orient | Brill | 1957 |
| Journal of the Gilded Age and Progressive Era | Cambridge University Press | 2002 |
| Journal of the History of Economic Thought | Cambridge University Press | 1980 |
| Journal of the History of Sexuality | Project MUSE | 1990 |
| Journal of the Japanese and International Economies | Elsevier | 1987 |
| Journal of Theoretical Politics | SAGE | 1989 |
| Journal of Transport Geography | Elsevier | 1993 |
| Journal of Urban History | SAGE | 1974 |
| Journal of Victorian Culture | Oxford University Press | 1996 |
| Journal of Women Politics & Policy | Taylor & Francis | 1980 |
| Journal of Women's History | Project MUSE | 1989 |
| Journal of World Energy Law & Business | Oxford University Press | 2008 |
| Journal of World Trade | Kluwer | 1967 |
| Journalism | SAGE | 2000 |
| Journalism & Mass Communication Quarterly | SAGE | 1924 |
| Journalism Practice | Taylor & Francis | 2007 |
| Journalism Studies | Taylor & Francis | 2000 |
| Justice System Journal | Taylor & Francis | 1975 |
| Juvenile and Family Court Journal | Wiley | 1949 |
| Kölner Zeitschrift für Soziologie und Sozialpsychologie | Springer | 1948 |
| Korea Observer | Institute of Korean Studies | 1968 |
| Korean Journal of Defense Analysis | KIDA | 1989 |
| Labor History | Taylor & Francis | 1953 |
| Labour / Le Travail | Canadian Committee on Labour History and Athabasca University Press | 1976 |
| Landscape and Urban Planning | Elsevier | 1986 |
| Landscape Research | Taylor & Francis | 1968 |
| Language & Communication | Elsevier | 1981 |
| Language & History | Taylor & Francis | 1984 |
| Language in Society | Cambridge University Press | 1972 |
| Latin American Perspectives | SAGE | 1974 |
| Latin American Politics and Society | Cambridge University Press | 1959 |
| Latin American Research Review | University of Pittsburgh Pres | 1965 |
| Law & Policy | Wiley | 1979 |
| Law & Social Inquiry | Cambridge University Press | 1976 |
| Law & Society Review | Wiley | 1966 |
| Law and History Review | Cambridge University Press | 1983 |
| Law and Human Behavior | APA | 1977 |
| Law and Philosophy | Springer | 1982 |
| Law Library Journal | American Association of Law Libraries | 1908 |
| Law, Probability and Risk | Oxford University Press | 2002 |
| Le Mouvement Social | Éditions de La Découverte | 1960 |
| Legal and Criminological Psychology | Wiley | 1996 |
| Legal Studies | Cambridge University Press | 1981 |
| Legislative Studies Quarterly | Wiley | 1976 |
| Leiden Journal of International Law | Cambridge University Press | 1988 |
| Leisure Sciences | Taylor & Francis | 1977 |
| Lex Localis | Lex Localis Press | 2003 |
| Local Environment | Taylor & Francis | 1996 |
| Local Government Studies | Taylor & Francis | 1975 |
| London Journal | Taylor & Francis | 1975 |
| Management & Organizational History | Taylor & Francis | 2006 |
| Management Communication Quarterly | SAGE | 1987 |
| Marine Policy | Elsevier | 1977 |
| Mass Communication and Society | Taylor & Francis | 1998 |
| Media & Communication | Cogitatio Press | 2013 |
| Media International Australia | SAGE | 1976 |
| Media Psychology | Taylor & Francis | 1989 |
| Media, Culture & Society | SAGE | 1979 |
| Medical Law Review | Oxford University Press | 1997 |
| Medicine, Science and the Law | SAGE | 1960 |
| Mediterranean Historical Review | Taylor & Francis | 1986 |
| Mediterranean Politics | Taylor & Francis | 1996 |
| Melbourne University Law Review | Melbourne University Law Review Association | 1957 |
| Memory Studies | SAGE | 2008 |
| Men and Masculinities | SAGE | 1998 |
| Michigan Law Review | University of Michigan Law School | 1902 |
| Middle East Journal | Project MUSE | 1947 |
| Middle East Policy | Wiley | 1992 |
| Middle Eastern Studies | Taylor & Francis | 1964 |
| Millennium | SAGE | 1971 |
| Minnesota Law Review | University of Minnesota Law School | 1917 |
| Mitteilungen der Österreichischen Geographischen Gesellschaft | Österreichische Geographische Gesellschaft | 1857 |
| Mobile Media & Communication | SAGE | 2013 |
| Mobilities | Taylor & Francis | 2006 |
| Mobilization | San Diego State University | 1996 |
| Modern Asian Studies | Cambridge University Press | 1967 |
| Modern China | SAGE | 1975 |
| Modern Italy | Cambridge University Press | 1995 |
| Modern Law Review | Wiley | 1937 |
| Monthly Review | Monthly Review Foundation | 1949 |
| Moravian Geographical Reports | Academy of Sciences of the Czech Republic | 1993 |
| Narrative Inquiry | Benjamins | 1990 |
| Nation | Nation Co Inc | 1865 |
| Nationalities Papers | Cambridge University Press | 1972 |
| Nations and Nationalism | Wiley | 1995 |
| Natural Resources Journal | Regents of the University of New Mexico on behalf of its School of Law | 1961 |
| Netherlands Quarterly of Human Rights | SAGE | 1990 |
| New Left Review | New Left Review Ltd | 1960 |
| New Media & Society | SAGE | 1999 |
| New Political Economy | Taylor & Francis | 1996 |
| New Republic | Rachel Rosenfelt | 1914 |
| New West Indian Guide | Brill | 1919 |
| New York University Law Review | New York University School of Law | 1924 |
| New Zealand Geographer | Wiley | 1945 |
| Norsk Geografisk Tidsskrift | Taylor & Francis | 1926 |
| Northern History | Taylor & Francis | 1966 |
| Northwestern Journal of International Law & Business | Northwestern University School of Law | 1979 |
| Northwestern University Law Review | Northwestern University School of Law | 1906 |
| Notre Dame Law Review | Columbia University | 1925 |
| Ocean Development and International Law | Taylor & Francis | 1973 |
| Oral History Review | Oxford University Press | 1973 |
| Osteuropa | Berliner Wissenschaftsverlag | 1925 |
| Oxford Journal of Legal Studies | Oxford University Press | 1981 |
| Pacific Affairs | University of British Columbia | 1928 |
| Pacific Focus | Wiley | 1986 |
| Pacific Review | Taylor & Francis | 1988 |
| Papers in Regional Science | Wiley | 1955 |
| Parliamentary Affairs | Oxford University Press | 1947 |
| Party Politics | SAGE | 1995 |
| Past & Present | Oxford University Press | 1952 |
| Peacebuilding | Taylor & Francis | 2013 |
| Personal Relationships | Wiley | 1994 |
| Perspectives on Politics | Cambridge University Press | 2003 |
| Philosophy & Public Affairs | Wiley | 1972 |
| Planning Perspectives | Taylor & Francis | 1986 |
| Poetics | Elsevier | 1971 |
| Policy and Internet | Wiley | 2009 |
| Policy and Politics | Policy Press | 1972 |
| Policy and Society | Taylor & Francis | 1990 |
| Policy Studies Journal | Wiley | 1972 |
| Polish Sociological Review | Polish Sociological Association | 1961 |
| Politica y Gobierno | Centro de Investigacion y Docencia Economicas | 1994 |
| Political Analysis | Cambridge University Press | 1990 |
| Political Behavior | Springer | 1979 |
| Political Communication | Taylor & Francis | 1980 |
| Political Geography | Elsevier | 1982 |
| Political Psychology | Wiley | 1980 |
| Political Quarterly | Wiley | 1930 |
| Political Research Quarterly | SAGE | 1948 |
| Political Science | Taylor & Francis | 1948 |
| Political Science Quarterly | Wiley | 1886 |
| Political Science Research and Methods | Cambridge University Press | 2013 |
| Political Studies | SAGE | 1953 |
| Political Studies Review | SAGE | 2003 |
| Political Theory | SAGE | 1973 |
| Politicka Ekonomie | University of Economics, Prague | 1952 |
| Politics | SAGE | 1981 |
| Politics & Gender | Cambridge University Press | 2005 |
| Politics & Society | SAGE | 1970 |
| Politics and Governance | Cogitatio Press | 2013 |
| Politics and Religion | Cambridge University Press | 2008 |
| Politics, Groups, and Identities | Taylor & Francis | 2013 |
| Politics, Philosophy & Economics | SAGE | 2002 |
| Politics, Religion & Ideology | Taylor & Francis | 2000 |
| Politikon | Taylor & Francis | 1974 |
| Politische Vierteljahresschrift | Springer | 1960 |
| Politix | De Boeck Universite | 1987 |
| Polity | University of Chicago Press | 1986 |
| Population and Development Review | Wiley | 1975 |
| Population, Space and Place | Wiley | 1995 |
| Post-Soviet Affairs | Taylor & Francis | 1985 |
| Postcolonial Studies | Taylor & Francis | 1998 |
| Presidential Studies Quarterly | Wiley | 1971 |
| Problems of Post-Communism | Taylor & Francis | 1954 |
| Profesional de la Informacion | EPI SCP | 1992 |
| Professional Geographer | Taylor & Francis | 1949 |
| Progress in Human Geography | SAGE | 1977 |
| PS: Political Science & Politics | Cambridge University Press | 1986 |
| Psychiatry, Psychology and Law | Taylor & Francis | 1994 |
| Psychoanalysis and History | Edinburgh University Press | 1999 |
| Psychology, Crime & Law | Taylor & Francis | 1994 |
| Psychology, Public Policy, and Law | APA | 1995 |
| Public Administration | Wiley | 1923 |
| Public Choice | Springer | 1966 |
| Public Opinion Quarterly | Oxford University Press | 1937 |
| Public Relations Review | Elsevier | 1975 |
| Public Understanding of Science | SAGE | 1992 |
| Publius | Oxford University Press | 1971 |
| Qualitative Research | SAGE | 2001 |
| Qualitative Sociology | Springer | 1997 |
| Quarterly Journal of Political Science | now publishers | 2006 |
| Quarterly Journal of Speech | Taylor & Francis | 1915 |
| Queen Mary Journal of Intellectual Property | Edward Elgar Publishing | 2011 |
| Race & Class | SAGE | 1959 |
| Race and Social Problems | Springer | 2009 |
| Rationality and Society | SAGE | 1989 |
| Regional Studies | Taylor & Francis | 1967 |
| Regulation & Governance | Wiley | 2007 |
| Research & Politics | SAGE | 2014 |
| Research in Social Stratification and Mobility | Elsevier | 1983 |
| Research on Language & Social Interaction | Taylor & Francis | 1969 |
| Rethinking History | Taylor & Francis | 1977 |
| Review of African Political Economy | Taylor & Francis | 1974 |
| Review of Central and East European Law | Brill | 1976 |
| Review of European Comparative & International Environmental Law | Wiley | 1992 |
| Review of International Organizations | Springer | 2006 |
| Review of International Political Economy | Taylor & Francis | 1994 |
| Review of International Studies | Cambridge University Press | 1975 |
| Review of Policy Research | Wiley | 1981 |
| Review of Religious Research | Springer | 1959 |
| Review of World Economics | Springer | 1913 |
| Revista Brasileira de Politica Internacional | Scielo | 1958 |
| Revista Chilena de Derecho | Scielo | 1973 |
| Revista de Ciencia Politica | Pontificia Univ Catolica Chile | 1979 |
| Revista de Estudios Politicos | Centro de Estudios Políticos y Constitucionales | 1941 |
| Revista de Geografia Norte Grande | Scielo | 1974 |
| Revista de Historia Economica | Cambridge University Press | 1983 |
| Revista de Historia Industrial | Universitat de Barcelona | 1992 |
| Revista Espanola de Derecho Constitucional | Dialnet | 1981 |
| Revista Espanola de Investigaciones Sociologicas | Centro de Investigaciones Sociológicas | 1978 |
| Revista Internacional de Sociologia | Centro de Investigaciones Sociológicas | 1943 |
| Revue d'Économie Politique | Editions Dalloz | 1887 |
| Revue de Géographie Alpine | Open Edition | 1913 |
| Revue française de sociologie | Presses de Sciences Po | 1960 |
| Rhetoric Society Quarterly | Taylor & Francis | 1986 |
| Romanian Journal of Political Science | Romanian Acad Soc | 2001 |
| Rural History | Cambridge University Press | 1990 |
| Rural Sociology | Wiley | 1935 |
| Rutgers University Law Review | Rutgers School of Law | 1948 |
| Scandia | Stiftelsen Scandia | 1928 |
| Scandinavian Journal of Hospitality and Tourism | Taylor & Francis | 2001 |
| Scandinavian Political Studies | Wiley | 1966 |
| Science Communication | SAGE | 1979 |
| Scottish Geographical Journal | Taylor & Francis | 1885 |
| Scottish Historical Review | Edinburgh University Press | 1921 |
| Scottish Journal of Political Economy | Wiley | 1954 |
| Scripta Nova | Universidad de Barcelona | 1996 |
| Securities Regulation Law Journal | Thomson Reuters | 1973 |
| Security Dialogue | SAGE | 1970 |
| Security Studies | Taylor & Francis | 1991 |
| Sexualities | SAGE | 1998 |
| Signs and Society | University of Chicago Press | 2013 |
| Singapore Journal of Tropical Geography | Wiley | 1980 |
| Slavic Review | Cambridge University Press | 1941 |
| Social & Cultural Geography | Taylor & Francis | 2000 |
| Social & Legal Studies | SAGE | 1992 |
| Social Compass | SAGE | 1953 |
| Social Dynamics | Taylor & Francis | 1975 |
| Social Forces | Oxford University Press | 1922 |
| Social History of Medicine | Oxford University Press | 1988 |
| Social Indicators Research | Springer | 1974 |
| Social Justice Research | Springer | 1987 |
| Social Media + Society | SAGE | 2015 |
| Social Movement Studies | Taylor & Francis | 2002 |
| Social Networks | Elsevier | 1978 |
| Social Problems | Oxford University Press | 1953 |
| Social Science History | Cambridge University Press | 1976 |
| Social Science Japan Journal | Oxford University Press | 1998 |
| Social Science Quarterly | Wiley | 1919 |
| Social Science Research | Elsevier | 1972 |
| Social Semiotics | Taylor & Francis | 1991 |
| Society | Springer | 1963 |
| Society & Animals | Brill | 1993 |
| Society & Natural Resources | Taylor & Francis | 1988 |
| Society and Mental Health | SAGE | 2011 |
| Socio-Economic Review | Oxford University Press | 2003 |
| Sociológia | Slovak Academy of Sciences | 1969 |
| Sociologia Ruralis | Wiley | 1960 |
| Sociological Forum | Wiley | 1986 |
| Sociological Inquiry | Wiley | 1928 |
| Sociological Methodology | SAGE | 1997 |
| Sociological Methods & Research | SAGE | 1972 |
| Sociological Perspectives | SAGE | 1958 |
| Sociological Quarterly | Taylor & Francis | 1960 |
| Sociological Research Online | SAGE | 1996 |
| Sociological Review | SAGE | 1904 |
| Sociological Science | Society for Sociological Science | 2014 |
| Sociological Spectrum | Taylor & Francis | 1981 |
| Sociological Theory | SAGE | 1982 |
| Sociologie du travail | SciencesPo | 1959 |
| Sociologisk Forskning | Swedish Sociological Association | 1964 |
| Sociologus | Cuncker & Humblot | 1925 |
| Sociology | SAGE | 1967 |
| Sociology Compass | Wiley | 2007 |
| Sociology of Education | SAGE | 1963 |
| Sociology of Health & Illness | Wiley | 1979 |
| Sociology of Race & Ethnicity | SAGE | 2015 |
| Sociology of Religion | Oxford University Press | 1939 |
| Sociology of Sport Journal | Human Kinetics | 1984 |
| Sotsiologicheskie Issledovaniia | Russian Academy of Sciences | 1974 |
| South African Geographical Journal | Taylor & Francis | 1917 |
| South African Historical Journal | Taylor & Francis | 1969 |
| South African Journal on Human Rights | Taylor & Francis | 1985 |
| South Asia | Taylor & Francis | 1971 |
| South European Society and Politics | Taylor & Francis | 1996 |
| Southeast European and Black Sea Studies | Taylor & Francis | 2001 |
| Southern California Law Review | USC Gould School of Law | 1927 |
| Soziale Welt | Nomos | 1949 |
| Space and Culture | SAGE | 1997 |
| Space Policy | Elsevier | 1985 |
| Sport in Society | Taylor & Francis | 1998 |
| Stanford Journal of International Law | Stanford Univ | 1966 |
| Stanford Law Review | Stanford University | 1948 |
| State Politics & Policy Quarterly | SAGE | 2001 |
| Studies in American Political Development | Cambridge University Press | 1986 |
| Studies in Comparative International Development | Springer | 1965 |
| Studies in Symbolic Interaction | Emerald Insight | 1977 |
| Supreme Court Review | University of Chicago Press | 1960 |
| Survival | Taylor & Francis | 1959 |
| Swiss Political Science Review | Wiley | 1995 |
| Symbolic Interaction | Wiley | 1978 |
| Teaching Sociology | SAGE | 1973 |
| Technical Communication | Society for Technical Communication | 1957 |
| Telecommunications Policy | Elsevier | 1976 |
| Television & New Media | SAGE | 2000 |
| Telos | Telos Press | 1968 |
| Tempo Social | Scielo | 1989 |
| Territory, Politics, Governance | Taylor & Francis | 2013 |
| Terrorism and Political Violence | Taylor & Francis | 1989 |
| Texas Law Review | Texas Law Review Association | 1922 |
| Text & Talk | De Gruyter | 1981 |
| Theory and Society | Springer | 1974 |
| Tijdschrift voor Communicatiewetenschap | Uitgeverij Boom | 1973 |
| Tijdschrift voor economische en sociale geografie | Wiley | 1909 |
| Tijdschrift voor Rechtsgeschiedenis | Brill | 1918 |
| Transactions in GIS | Wiley | 1996 |
| Transactions of the Institute of British Geographers | Wiley | 1975 |
| Translator | Taylor & Francis | 1995 |
| Transnational Environmental Law | Cambridge University Press | 2012 |
| Turkish Studies | Taylor & Francis | 2000 |
| Uluslararasi Iliskiler | Uluslararasi Iliskiler Konseyi | 2004 |
| University of Chicago Law Review | University of Chicago Law School | 1933 |
| University of Cincinnati Law Review | https://uclawreview.org/ | 1927 |
| University of Illinois Law Review | University of Illinois College of Law | 1949 |
| University of Pennsylvania Journal of International Law | University of Pennsylvania Law School | 1978 |
| University of Pennsylvania Law Review | University of Pennsylvania Law Review | 1852 |
| University of Pittsburgh Law Review | University Library System, University of Pittsburgh | 1934 |
| University of Toronto Law Journal | University of Toronto Press | 1935 |
| Urban Geography | Taylor & Francis | 1980 |
| Urban Policy and Research | Taylor & Francis | 1982 |
| Vanderbilt Law Review | Vanderbilt University Law School | 1947 |
| Virginia Law Review | Virginia Law Review Association | 1913 |
| Visual Communication | SAGE | 2002 |
| War & Society | Taylor & Francis | 1983 |
| War in History | SAGE | 1994 |
| Washington Law Review | University of Washington School of Law | 1919 |
| Washington Quarterly | Taylor & Francis | 1978 |
| West European Politics | Taylor & Francis | 1978 |
| Wisconsin Law Review | University of Wisconsin Law School | 1920 |
| Work and Occupations | SAGE | 1974 |
| Work, Employment and Society | SAGE | 1987 |
| World Economy | Wiley | 1977 |
| World Politics | Cambridge University Press | 1948 |
| World Trade Review | Cambridge University Press | 2002 |
| Written Communication | SAGE | 1984 |
| Yale Journal on Regulation | Yale Law School | 1983 |
| Yale Law Journal | The Yale Law Journal Company | 1891 |
| Young | SAGE | 2007 |
| Youth & Society | SAGE | 1969 |
| Zeitgeschichte | Vandenhoeck & Ruprecht | 1973 |
| Zeitschrift für Soziologie | De Gruyter | 1972 |
| Zeitschrift fur Wirtschaftsgeographie | De Gruyter | 1956 |